Leaving Auckland we headed south, stopping at one of Auckland`s historic land marks, One Tree Hill. Set in a gorgeous park we found it an ideal spot for lunch, leafy trees and play equipment made for a relaxing lunch. Take the road up to the top of the hill for spectacular 360 degree views over Auckland City.
Leaving Auckland we head towards Miranda, an easy drive along the motor way and then through farm land with scenic views of the Firth Of Thames in the distance.
Miranda Van Park http://www.mirandaholidaypark.co.nz/offered more than we originally thought, not only was it the cleanest park we had ever stayed in but it had fantastic facilities for families.  A range of accommodation from van sites, motel rooms, studio apartments, 1 and 2 bedroom chalets and lodges for upto 10 people.  Facilities include trampoline, playground and cubby house for the children.  TV internet and lounge area as well as a mineral pool.  This was fabulous and like all amenities at Miranda Van Park was immaculate, being closed each day for cleaning.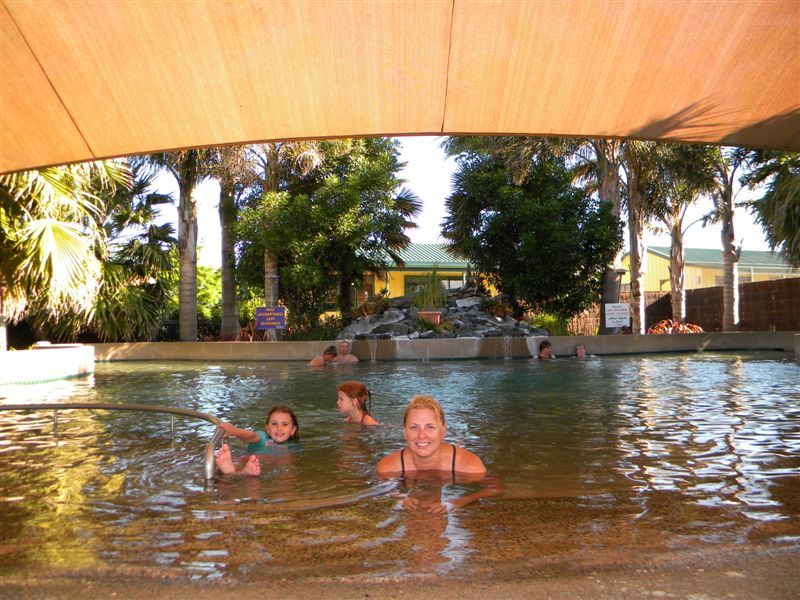 Drive up the road along the Firth of Thames scenic drive to the local hotel and fish and chip shop. Gorgeous scenery and we also discovered a free camp spot right on the water.  No facilities but free camp sites are a rarity in New Zealand.