From Taupo we travelled north through Auckland to a number of beaches just a short drive from the city. New motorways make this trip a quick one, don`t forget to pay the toll at the roadside booths before you travel through the tunnel, an engineering feat!!!!!
One of our favourite stops along the way is at Matakana, coincide your trip on a Saturday and stop at the local farmers market and a stop at Ascension vineyard is a must do as well. http://www.ascensionwine.co.nz/home A stop at Morris ansd James pottery and tileworks is another must do. http://www.morrisandjames.co.nz/ Their hand made pots are just beautiful and if you have the time join their free tour which runs Monday to Friday at 11.30.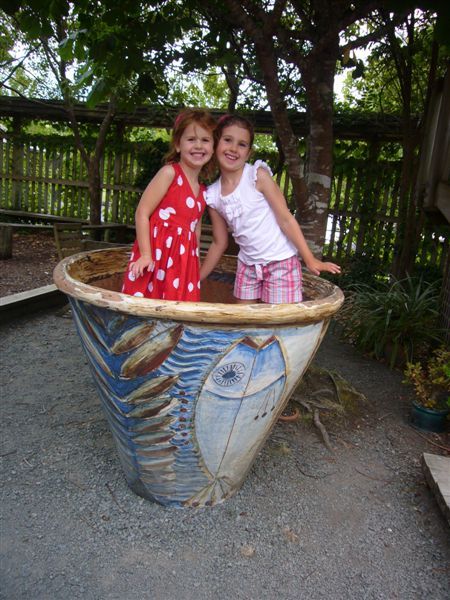 Our favourite beach is Buckleton Beach, this quiet bay provides great fishing, boating, swimming and awesome rock pools for the kids to explore. Close by is Sandspit and Omaha which are also worth a visit.  Goat Island is a marine reserve close by and is a great place to visit for a snorkel, swim and to explore the rock pools.  The glass bottom boat tour is great to see these protected fish up close.