A great day to enjoy and explore Queenstown and little travel.  We all went our own way with most of us starting in town exploring the shops and shore front. A range of activities in the Queenstown area meant that there was something for everyone, bungy jumping, shot over boat ride and we opted for exploring a few wineries.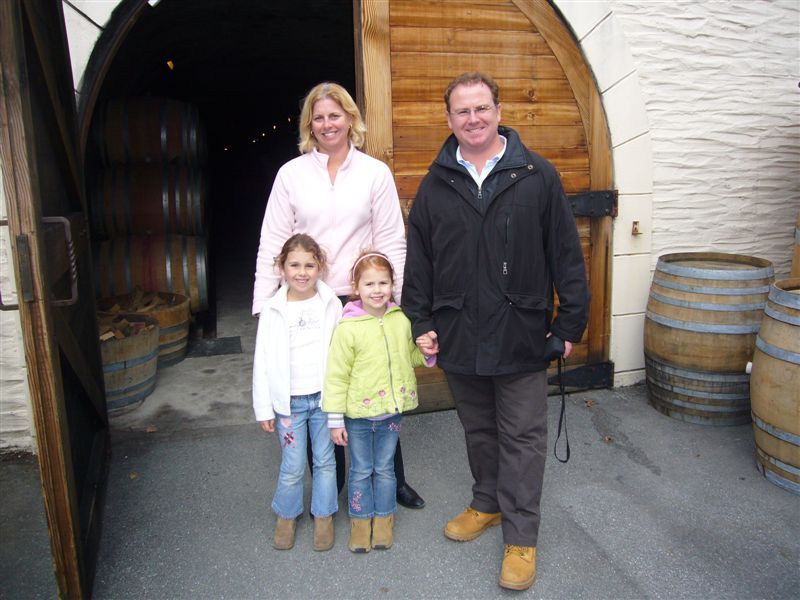 Gibbston Valley was a highlight with the wine tasting and cave tour a must, the cheesery was interesting and the restaurant was fantastic.  We enjoyed a platter of cheeses, meats, salmon, dips and breads washed down with a glass of reisling….yum.  There are a number of boutique wineries in the district and exploring them all would be an enjoyable day, there are also a number of winery tours that leave from Queenstown if you don`t want to drive.
Back to enjoy the lake, lots of action with kayakers, walkers and bike riders enjoying the tracks that surround the lake.  Lots of ducks provide entertainment for the children as they feed them and explore the trees and foreshore. We have enjoyed our time in Queenstown and vow to come back for a longer period of time with more skiing.  This house has been awesome with heaps of space and modern design with facilities.  It was clean and well equipped making it an ideal holiday destination…..we`ll be back.