Rotorua has to be one of my favourite places in the North Island and this is my 3rd time here and we just had to revisit the museum, the Redwood Forest and the Luge and Gondola, a big day.
The museum is set in gorgeous grounds full of roses and parks for the kids to play on.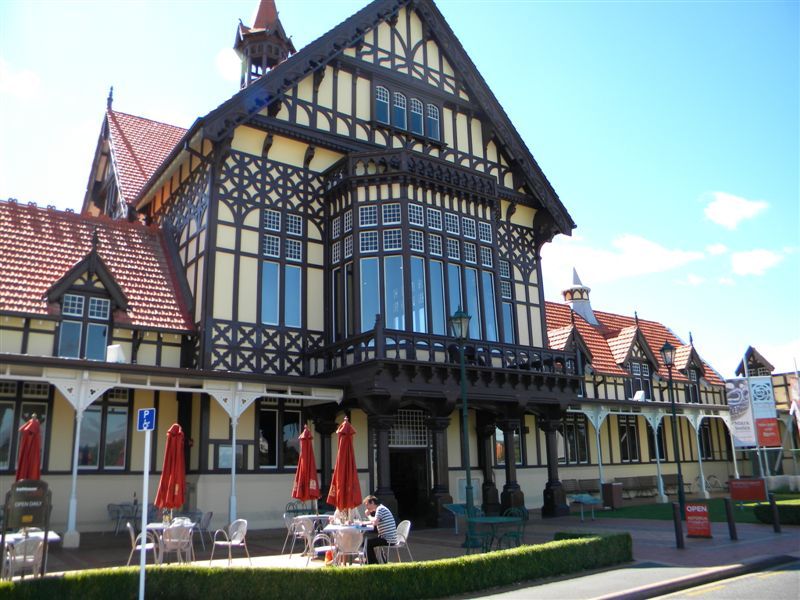 Take a drive through the grounds to the lake in the centre of town.  This is one of 16 lakes in the Rotorua vicinity and provides a number of activities.  Check out http://www.rotoruanz.com/ for activities to do in the Rotorua district.
We headed to the Redwood Forest, this amazing forest is full of redwoods and New Zealand native bush.  The forest has been sign posted with many running and mountain biking tracks to choose from.  Children were given age appropriate questionaires to complete focusing on conservation and appreciation of the park as well as look and find activities which kept their attention as we spent over an hour exploring this amazing place. Great gift shop with a range of souvenirs and the girls handed in their completed activity sheets to receive a certificate and lolly pop.  A great way to encourage conservation of the bush.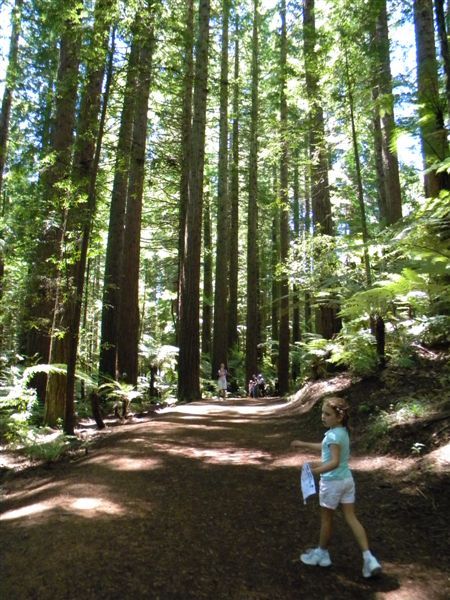 Off to the Gondola and Luge on the outskirts of town.  This is owned by the same people as the Gondola and Luge in Queenstown so we knew what to expect.  Lots of fun!!!!!!!! Again, awesome views over Rotorua and the lake on the way up to the top and fast trip to the bottom of the hill before jumping on the chair lift to do it all over again.  Heaps of fun for the whole family.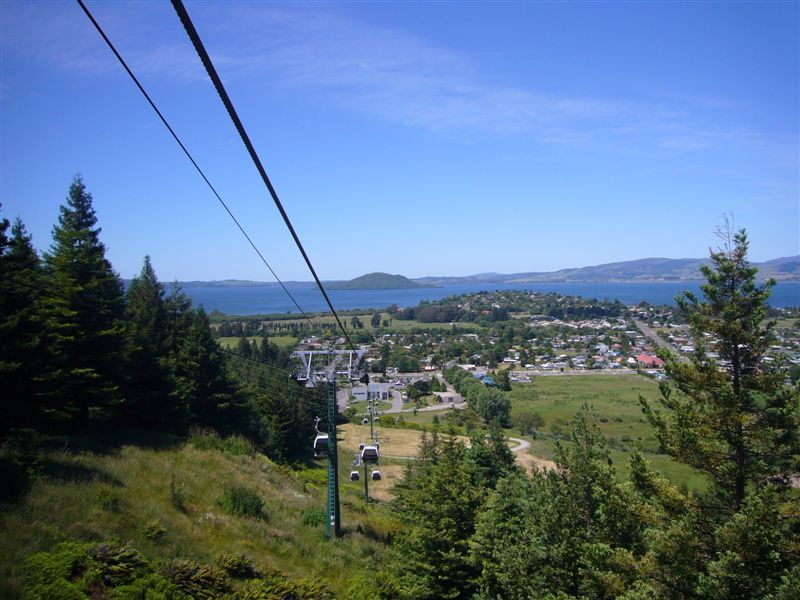 For dinner we attended a Maori cultural show and traditional hungi at Miti Maori Village http://www.mitai.co.nz/ It was set in the bush with Maori locals who entertained us with traditional songs and wardances.  We particularly enjoyed the Waka (boat) arrival with its warriors in traditional dress with weapons chanting their songs.  The setting was supurb with the natural clear spring and river providing a wonderful back drop complete with glow worms.  The meal was great and we thoroughly enjoyed our evening, sharing it with a range of people from over 15 nations world wide.