Down to the lake for coffee and a play before heading off.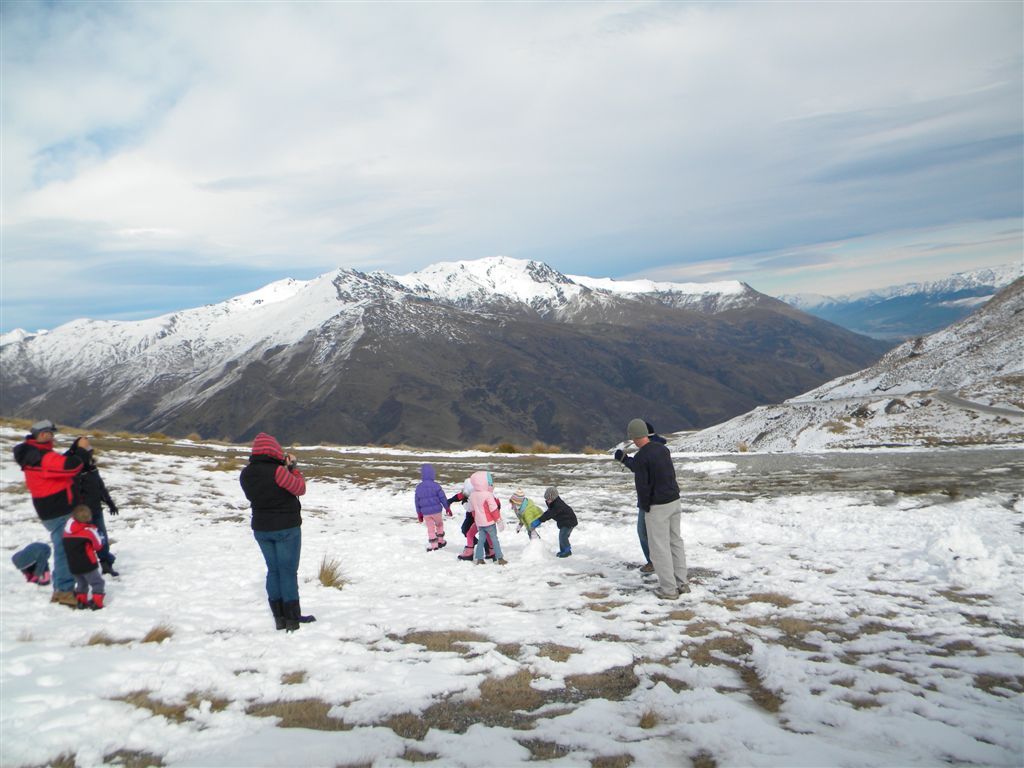 Travelling on through Burke Pass the amount of snow increases and we stop on the side of the road for a quick play.  Snow balls and snow men were the order of the day, for a while at least.  This pretty spot gave us a quick view of Queenstown in the distance.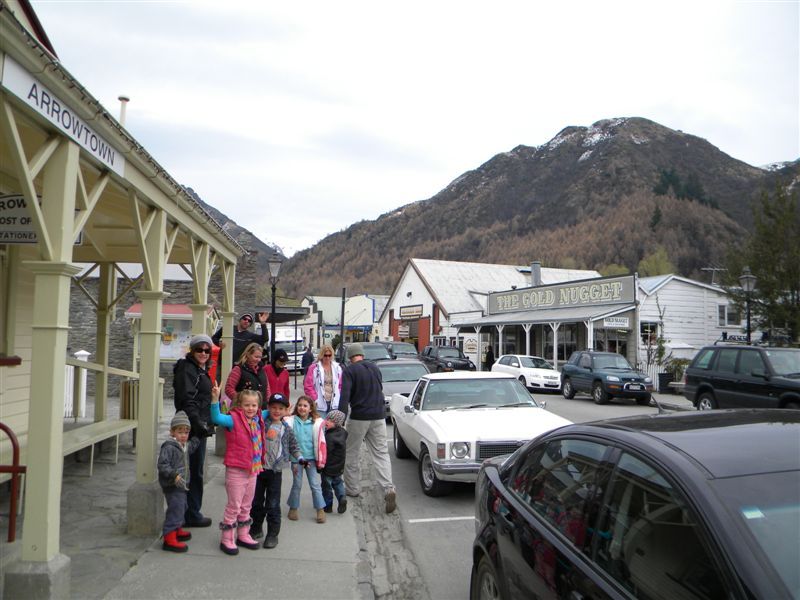 A steep but interesting drive through the rest of the Pass before we end up in Arrow Town. This quaint little town has retained a number of its old stone and wooden buildings from the Gold Rush era and the tree lined streets are quite pretty.  There are a range of shops to wander through and we all enjoyed the Lolly Shop for a range of New Zealand sweets as well as many of our favourites.  The local bakery was a huge hit with the Venison pie being something to rave about. With a dash of Tuimato sauce they are devine and well worth a return visit just for the pies.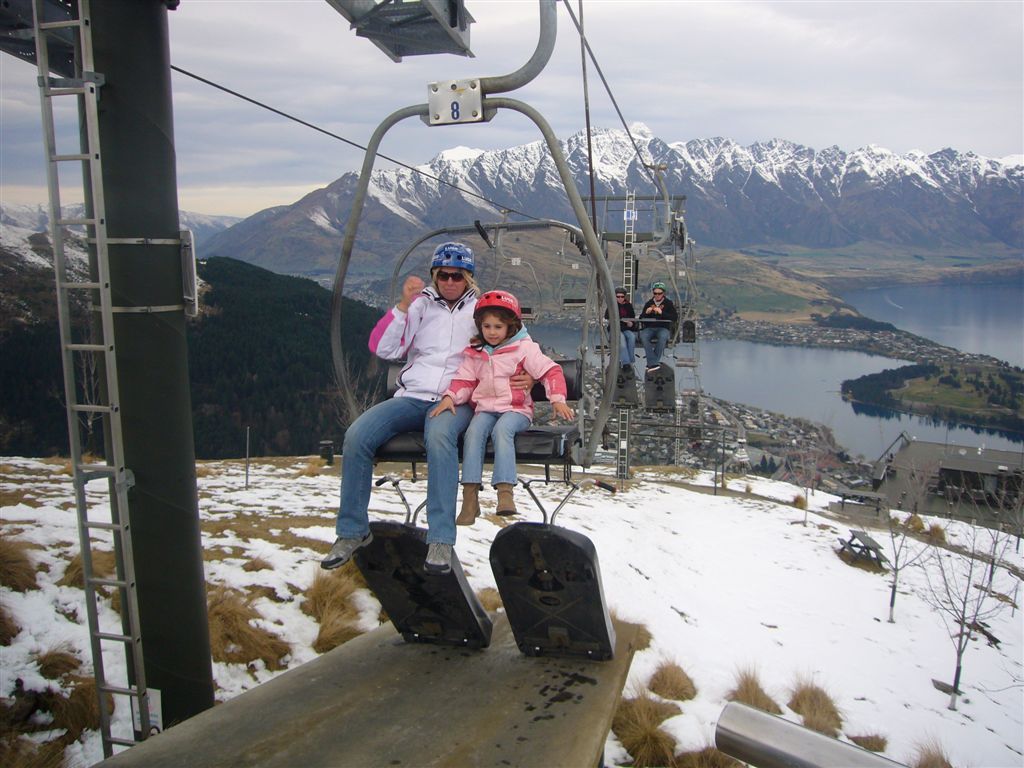 Onto Queenstown, only a short drive past Cardrona the snow fields. First impression of Queenstown was how much it had grown in 10 years, we were amazed. First stop was the Gondola and luge rides.  Stunning scenery as you ride the gondola to the top. The luge was a huge hit with the adult as well as the kids, down the luge, up the chairlift was a heap of fun.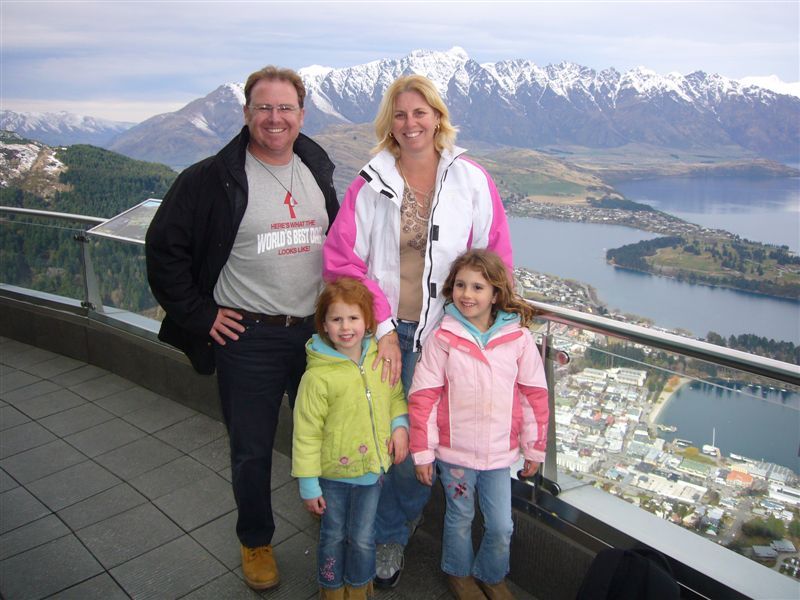 Into town to hire the ski gear for snow skiing the next day.  The ski centre in town is the place to go to organise lessons and ski gear. Book the younger children (under 5) before you get there, limited spaces so need to book early. We found the ski centre answered all our questions and gave suggestions to save money and make the most of the day on the snow.